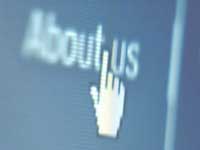 Leicher Web Design, LLC. was founded in 2001, and is a based in Akron, Ohio. Leicher Web Design continues to grow through search engine marketing and by word-of-mouth from its existing customers. Leicher Web Design is a small team consisting of database programmers, animation specialists, search engine marketing consultants, and web/print designers. Our team members have been educated from degree granting institutions such as Las Vegas Institute of Art, The University of Akron, and The Cleveland Institute of Art.
We are very proud to work with many customers across the state of Ohio, including: motorcycle dealerships, metal finishing companies, electrical companies, fundraising corporations, real estate companies, medical practices, and psychologists. LWD believes in working with each client to understand the needs of the business before proposing a suitable solution. Additionally, we operate outside of Ohio on a national basis. We are where you need us.

Our best advice policy means that we will only recommend that which we believe benefits your business whether it is web design, search engine marketing, e-commerce shopping systems or web site accessibility. Every member of the LWD website design and programming team is committed to this policy and to delivering the highest quality results at very competitive prices. Since our formation in 2001, we have consistently provided high-quality digital solutions to clients across the state of Ohio. Being in touch with your audience and sending the right message is essential to keeping ahead in a competitive market. Contact LWD today to learn how we assist your business in creating a presence on the world wide web.
How Is Leicher Web Design Different?
LWD is a company that has had success in the web design industry by maintaining excellent lines of communication with its customers, employees, and business owners. The web design industry has evolved greatly in the last decade. We strive to keep up with these changes and market the most creative and modern designs.
What LWD has to offer you:
Database programming
Flash Animation
QuickTime Virtual Tours
Database application development
Search Engine Optimization
Acrobat PDF authoring

Website design
Multimedia programming
Logo/Graphic Design
Print Work
QuickTime Authoring
Advanced Web Forms

Website Hosting
Technical Illustration
Streaming Video
Scripting
Custom Artwork
Digital Image Editing
Please Also Take A Look At Our Portfolio